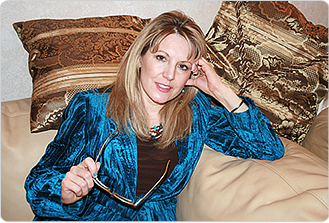 Sunday Z. Rossberg opened Rossberg Law Office, L.L.C. in 2000, and since that time, she has maintained an active family law practice. Sunday feels privileged to practice an area of law that shapes a person's future like none other. "I am compassionate and dedicated about my work. I understand that I am not just working on a case, but I am affecting a person's life. When I create a parenting plan for a family, I realize that I am creating the framework for that family for years to come. That parenting plan will affect the type of life and lifestyle that a child can enjoy."
Sunday believes that each person who comes in the door deserves individual attention. "When people walk into my office, they are often at their worst, and are facing some of the worst times in their lives. Usually, they are either in a custody battle or at the beginning of a divorce. I try to get into their skin and see matters from their eyes. They often believe life as they know it is coming to an end, and they need someone to help sort through the rubble."
Even though Sunday's primary emphasis is family law, she has a whole spectrum of legal experience where she has practiced in the following areas of law: wrongful termination from employment; criminal defense; private business representation; real estate fraud litigation; personal injury litigation; wrongful death claims; youth in need of care proceedings; and inmate civil rights.
At the infancy of her career, Sunday was instrumental in changing Montana law and the treatment of mentally ill inmates in Walker v. State, 2003 MT 134, 316 Mont. 103, 68 P.3d 872 which was a 6 to 1 decision by the Montana Supreme Court, and the first case in Montana to address the Human Dignity Clause in Montana's State Constitution.
Sunday has proven to be a tireless advocate for her clients and has a demonstrated history of success. Sunday has practiced law for over fourteen years, and for over ten years, the bulk of Sunday's practice has been centered around representing families in the midst of their divorces and parenting plan disputes. Sunday is knowledgeable and experienced with:
complex debt and asset distributions
child custody and visitation
customized parenting plans
spousal maintenance (alimony)
farm and ranch divorces
child support
military divorces
grandparents' rights
parental alienation
domestic violence
restraining orders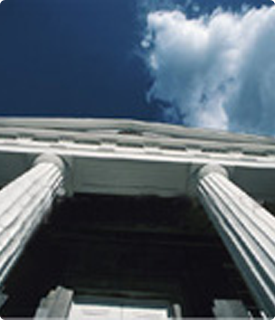 Sunday is a member of the Montana Trial Lawyers' Association, and recently graduated from the Trial Lawyers College in 2009. The Trial Lawyers College was founded by legendary trial attorney, Gerry Spence, and is geared to help its students become winning trial attorneys for the people. In July of 2009, Sunday completed a twenty-one (21) day trial curriculum at the Trial Lawyers College in Wyoming, and had the privilege of learning from some of the nation's top trial attorneys.

Sunday is also a member of the Montana Bar Association, and has been selected by the Family Law Section to speak at legal seminars, and instruct other lawyers on issues pertaining to family law. Additionally, Sunday has been trained in mediation, and has been selected by other attorneys to mediate family law disputes.

When Sunday is not practicing law, she enjoys spending time in the Montana outdoors. She enjoys fishing, jet skiing, roller blading, kayaking, and almost anything that involves the outdoors! Sunday spends much of her free time with her daughter, Teal, at the family cabin on Holter Lake.
Sunday's family law practice is dedicated to helping families with matters before the Courts in Central Montana, and primarily the following counties:
Cascade County
Fergus County
Judith Basin County
Glacier County
Pondera County
Teton County
Toole County
Lewis and Clark County
However, Sunday's practice is not limited to the above counties. Sunday is willing to practice in other surrounding counties, when necessary.

Education:
Carroll College, B.A. in Communication Studies and Political Science, 1991
University of Idaho, College of Law, 1995